Holy Day of Obligation on Thursday Dec 8
Feast of the Immaculate Conception
Mass at St Jude's will be at 5:00pm.
St George will have Mass at 7:00pm





Keep Christ in Christmas  Poster Contest
The Knights of Columbus will be sponsoring a Keep Christ in Christmas Poster Contest. All children up to age 14 are invited to participate. Posters should be created on 11x17 inch paper and turned into
Caitlin Mastin by noon Dec 11.
Contact Caitlin,  816-263-0375,
for more information.




The Saints of Advent Reflection
Come spend an evening of quiet reflection on three saints of Advent: St Lucy, St Nicholas and St Francis Xavier. What can they teach us? How can we imitate them? The reflection evening will be held from 6:30pm to 8:30pm on Tuesday, December 13 at St George and 6:30pm to 8:30pm on Wednesday, December 14 at
St Jude's in Oak Grove.




Prime Timer Country
Christmas Party

The Prime Timers are having a Country
Christmas Party on Thursday, December 15, in the meeting hall. Social Time with wine and cheese starts at 6:30pm and dinner begins at 7:00pm followed by entertainment.
Make reservations early by contacting Toni Hellums, 633-4362, by December 8.
Cost is $8.00
Please bring a gift for the Baby Grace Shower. Items needed the most are diapers and clothes up to size 5.




Giving Tree


This weekend the Christmas Angel tree will be in the gathering area ready for parish members to select gift tags for our local families in need.  Along with gifts which are mainly for children, there are baskets to donate personal items such as shampoo, soap, deodorant, toothbrushes, toothpaste, cleaning supplies, etc. These basket items do not need to be wrapped.

Bring gifts wrapped with tags attached and place under tree by December 11.




Thank you so much.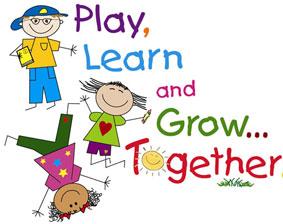 Everybody's Birthday at PSR
PSR will be taking time to celebrate all of the children's birthdays at once on December 11th during PSR. We will have cake, decorations and party favors for everyone!


 
Classes are held from 9:45a.m. - 11:00a.m. in the YEC building. First Sacraments class has started.
Class is held at 11:00am in the YEC Building.
Confirmation Class is meeting on Sunday mornings at 11:00am in the YEC Building.
Contact Caitlin Snow 816-263-0375 or graceland.snow13@gmail.com  for more information on any of the above listed classes.

 
 



RCIA
Have you or someone you know been thinking of joining the Catholic Church? Now is an excellent time to consider "stepping out of the boat" to follow Jesus. For information on being a part of the Rite of Christian Initiation for Adults please contact Caitlin Mastin, 816-263-0375 or the Parish Office, 633-7475. 
Knights of Columbus will have a meeting on December 29, 7:30pm in the meeting hall.


 
Free Correspond ence Courses
There is a pamphlet  providing a list of free correspondence courses sponsored by the Vincentian Community and the Religious Information Bureau of the Missouri Knights of Columbus on the kiosk in the gathering area. The courses are available to everyone and
completely free.
SEXUAL ABUSE
The Diocese of Kansas City-St. Joseph is committed to combating sexual abuse in the Church.  If you are a victim of sexual abuse, or if you observe or suspect sexual abuse
:
The Diocese of Kansas City-St. Joseph is committed to combatting sexual abuse in the Church.  If you are a victim of sexual abuse, or if you observe or suspect sexual abuse:   
1. Call the Missouri Child Abuse Hotline at 1-800-392-3738 (if the victim is currently under the age of 18), and
2.  Contact your local law enforcement agency or call 911, and
3.  After reporting to these civil and law enforcement authorities, report suspected sexual abuse of a minor or vulnerable adult to the Diocesan Ombudsman, Jenifer Valenti, at 816-812-2500 or JeniferValenti@att.net, if the abuse involves a priest, deacon, employee or volunteer of the Diocese of Kansas City-St. Joseph.
The Diocese has a sincere commitment to providing care and healing resources to victims of sexual abuse and their families.  Please contact Victim Advocate Kathleen at 816-392-0011 or chastain@diocesekcsj.org for more information.  
.