Activities for Lent
Stations of the Cross in Shadow
Please join the high school youth as they
Remember Jesus Passion in Shadow
Wednesday, March 29, 7:30pm in the church.
Stations for March 22 were changed to March 29 due to a scheduling conflict.
Stations and Soup
On the Fridays during Lent, The Stations of the Cross will be said at 11a.m. in the church followed by a meatless soup lunch in the meeting hall. 
K of C Fish Fries This Friday
The Knights of Columbus are having Fish Fries on  the Fridays of Lent through April 7th.  Menu items include fried fish, cheese grits, cornbread, homemade french fries, hushpuppies, homemade slaw, cheese pizza, special salads, desserts and drinks.  The cost is $10 for adults, $5 for children 6-12. Children 5 and under are free.  The Knights will be serving from 5-7pm in the St. George Meeting Hall.  Parishioners are encouraged to come and support the charitable works of the Knights that are funded by these annual suppers. 
  


Food for Families Drive
In conjunction with the Knights Fish Fries, a table will be provided for a "Food for Families Drive". Non-perishable food item donations will be collected for the Odessa Community Service Center.  Please consider bringing some food to the fish fry for those less fortunate than ourselves.



March 29 - High School Youth Stations


7:30p.m. at the Church






April 2 - Family PSR Stations


10:00a.m. (After Fellowship)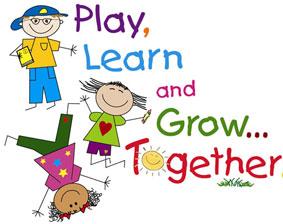 PSR

Classes are held from 9:45a.m. - 11:00a.m. in the
YEC building for pre-school through 8th grade.

Confirmation Class is meeting on Sunday mornings at 11:00am in the YEC Building.

Contact Caitlin Snow 816-263-0375 or graceland.snow13@gmail.com  for more information on any of the above listed classes.



RCIA
Have you or someone you know been thinking of joining the Catholic Church? Now is an excellent time to consider "stepping out of the boat" to follow Jesus. For information on being a part of the Rite of Christian Initiation for Adults please contact Caitlin Mastin, 816-263-0375 or the Parish Office, 633-7475. 
Knights of Columbus will have their monthly meeting on March 23,2017, 7:30pm, in the meeting hall.


 
Free Correspond ence Courses
There is a pamphlet  providing a list of free correspondence courses sponsored by the Vincentian Community and the Religious Information Bureau of the Missouri Knights of Columbus on the kiosk in the gathering area. The courses are available to everyone and
completely free.
SEXUAL ABUSE
The Diocese of Kansas City-St. Joseph is committed to combating sexual abuse in the Church.  If you are a victim of sexual abuse, or if you observe or suspect sexual abuse
:
The Diocese of Kansas City-St. Joseph is committed to combatting sexual abuse in the Church.  If you are a victim of sexual abuse, or if you observe or suspect sexual abuse:   
1. Call the Missouri Child Abuse Hotline at 1-800-392-3738 (if the victim is currently under the age of 18), and
2.  Contact your local law enforcement agency or call 911, and
3.  After reporting to these civil and law enforcement authorities, report suspected sexual abuse of a minor or vulnerable adult to the Diocesan Ombudsman, Jenifer Valenti, at 816-812-2500 or JeniferValenti@att.net, if the abuse involves a priest, deacon, employee or volunteer of the Diocese of Kansas City-St. Joseph.
The Diocese has a sincere commitment to providing care and healing resources to victims of sexual abuse and their families.  Please contact Victim Advocate Kathleen at 816-392-0011 or chastain@diocesekcsj.org for more information.  
.