Italian Dinner Celebration
February 18, 2017

All parish members are invited to attend an Italian Dinner Celebration to be held on Saturday, February 18, 2017, at 6:30 p.m. (immediately after Mass) in celebration of the Meeting Hall Renovation. Spaghetti, Lasagna, Tossed Green Salad, Garlic Bread, Dessert and Beverage will be served for a free-will offering. Music and Raffle Table will be available. Please join us for the celebration!
Church Cleaning Volunteers Needed
Additional volunteers are needed to clean the church. Contact Kate Root, 816-633-7475 or email marykroot@gmail.com if you can help.
Bring Back Your Palms

During the month of February we will be collecting the palms you received last year on Palm Sunday. Please return the palms to the vase provided in the gathering area. The palms will be burnt and the ashes  will be used for Ash Wednesday services.



 
                   
New Bible Study Starting
The next adult continuing education Bible study will begin on Thursday, March 2, 9:30a.m. at the YEC.
 Our study title will be "Seven Deadly Sins and Seven Lively Virtues." Our presenter, via DVD, will be Bishop Robert Barron.
 Please call Maureen Carey, 805-208-3442 or the parish office, 816-633-7475, so your study materials can be ordered.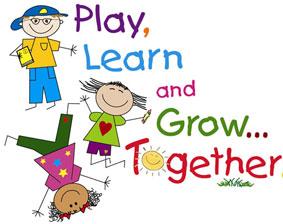 PSR Lenten Retreat
There will be a PSR Lenten Retreat on Sunday, February 26, from 9:45-11:00am in the YEC. building.


 
Classes Have Resumed 

Classes are held from 9:45a.m. - 11:00a.m. in the
YEC building for pre-school through 8th grade.

Confirmation Class is meeting on Sunday mornings at 11:00am in the YEC Building.

Contact Caitlin Snow 816-263-0375 or graceland.snow13@gmail.com  for more information on any of the above listed classes.



RCIA
Have you or someone you know been thinking of joining the Catholic Church? Now is an excellent time to consider "stepping out of the boat" to follow Jesus. For information on being a part of the Rite of Christian Initiation for Adults please contact Caitlin Mastin, 816-263-0375 or the Parish Office, 633-7475. 
Knights of Columbus will have their monthly meeting on February 23, 2017, 7:30pm, in the meeting hall.


 
Free Correspond ence Courses
There is a pamphlet  providing a list of free correspondence courses sponsored by the Vincentian Community and the Religious Information Bureau of the Missouri Knights of Columbus on the kiosk in the gathering area. The courses are available to everyone and
completely free.
SEXUAL ABUSE
The Diocese of Kansas City-St. Joseph is committed to combating sexual abuse in the Church.  If you are a victim of sexual abuse, or if you observe or suspect sexual abuse
:
The Diocese of Kansas City-St. Joseph is committed to combatting sexual abuse in the Church.  If you are a victim of sexual abuse, or if you observe or suspect sexual abuse:   
1. Call the Missouri Child Abuse Hotline at 1-800-392-3738 (if the victim is currently under the age of 18), and
2.  Contact your local law enforcement agency or call 911, and
3.  After reporting to these civil and law enforcement authorities, report suspected sexual abuse of a minor or vulnerable adult to the Diocesan Ombudsman, Jenifer Valenti, at 816-812-2500 or JeniferValenti@att.net, if the abuse involves a priest, deacon, employee or volunteer of the Diocese of Kansas City-St. Joseph.
The Diocese has a sincere commitment to providing care and healing resources to victims of sexual abuse and their families.  Please contact Victim Advocate Kathleen at 816-392-0011 or chastain@diocesekcsj.org for more information.  
.